An interesting and educational evening
Would you like to attend an interesting, educational, and why not fun erotic product presentation in the comfort of your own home? Whether it's a girls' night out, a couple's night out or a night with friends, don't hesitate! La Clé du Plaisir's in-home presentations have proven themselves with over twenty years of experience in the field and our customers keep coming back for more!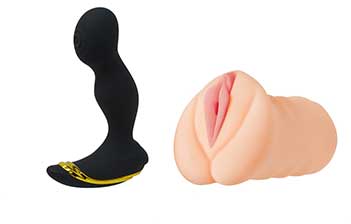 Without exception, our consultants have received adequate training on the human body versus sexuality, as well as on the products presented during these evenings. They will be able to answer all your questions and offer you the discreet and professional service that distinguishes all our erotic stores.
All products are delivered to you immediately upon purchase, no waiting time! A quantity of inventory of all our articles is on the spot with the representative, all the products with battery or electric (vibrator, vibrating egg, apparatus of stimulation) are guaranteed one year as from the date of purchase like in store, here is what distinguishes La Clé du Plaisir from the competition… Moreover if you make several presentations at residence (demonstration of erotic product) you only have to advise your hostess so that she varies the inventory. We have enough erotic products to not represent only one brand.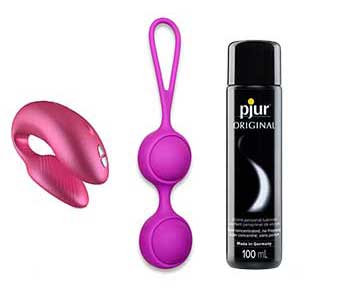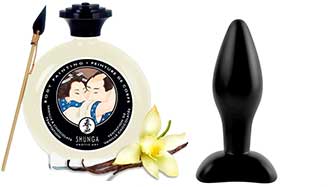 Gifts for the hostess and for the guests
Finally, as a thank you to the hostess, she receives 10% of the amount purchased by the guests for the home presentation as a gift card applicable the same evening or in store, plus a $60.00 gift card for two presentation appointments (paid at the second presentation). We also offer gifts to each person who buys at our entertaining party: a small gift for an amount of more than 20$, a bigger gift for an amount of more than 50$ and an even bigger gift for an amount of more than 100$!
Frequently asked questions
Is there a fee to receive an in-home presentation?
No, no charge.
Is there a minimum number of people required for a presentation?
Yes, we ask that you have a minimum of 12 people at a presentation.
Do you have any restrictions on alcohol?
No, as long as a certain moderation is respected.
As a hostess, how much space do I need?
One area, such as a living room, kitchen or dining room that can accommodate a dozen people to make the presentation and another room, such as a bedroom, to make the sales.
Are the purchases made confidentially?
Yes, of course! All products purchased are placed in non-transparent bags!
How long does a presentation last?
Approximately 2 hours or as requested by the hostess.
What payment methods are accepted?
Once again we are innovating, offering payment by Interac, Visa, Mastercard and cash.
For more information or to reserve your evening, do not hesitate to contact us.