The most beautiful collections of sexy lingerie for women and men
For more than 30 years, sex shop La Clé du Plaisir, selects a range of sexy and erotic lingerie to satisfy all its customers. From the most outgoing to the most discreet, La Clé du Plaisir Boutique Erotique dresses all women respecting all types of silhouettes; tall, short, thin, round, small breasts, voluptuous breasts, etc. With also a range of plus-size lingerie, sexy lingerie gives back to the wearer the pleasure of inhabiting her femininity with confidence!
Sexy costumes will also be presented with many accessories to make all the fantasies come true.
In more than thirty years, we have seen Sexy Lingerie evolve at the rate of new materials available on the market. So if the "stay-up" hold-ups were invented in 1986 by the company Dim, we only saw them appear on our shelves in Quebec at the beginning of the '90s. They responded to women who wanted to combine femininity and practical spirit! The "Socks That Hold on Its Own" were a big hit and are still very popular today. We have a huge range of colours and textures from conventional nylon to bold mesh!
Spandex (or lycra) mostly used for sportswear did not become widespread in lingerie until the 1990s as well. The comfortable and feminine underwear was born! Much more, it allowed the development of sexy lingerie and seamless underwear very popular with men too! Because if in history lingerie is almost exclusive to women, there are more and more men who care about their appearance in underwear as well and who want to increase their comfort and charm! Lingerie for men, including the very famous brand of men's underwear Greg, now holds a place of choice in our stores.
Another use of materials specific to sexy stockings will be for the "Body Stocking" or "lower body" which will be offered in a wide range of colours and textures.
The thong, which before the 1980s was worn practically only by strippers, was also democratized. It is an integral part of Sexy Lingerie and now all women wear it every day to enhance the effect of clothing and eliminate those unsightly panty marks! On the other hand, the original thong gradually widened to take on the appearance of Brazilian briefs, wider at the back and more comfortable to wear!
The beginnings of lingerie go back to antiquity. The Greek or Roman woman supports her chest with linen, wool and sometimes even leather bandages! The goal was more practical than sensual, Sexy Lingerie was not yet born!
We will have to wait until the end of the 18th century to see the panties appear. Before women were naked under their dresses and tunics! On the other hand, to protect the thighs, the woman of the Middle Ages wears short breeches which stop at the knee. These breeches are held in place by a strip of fabric tied around the leg. The garter was born and will become a garter belt in the 19th century!
The corset for its part was born in the Renaissance, but has more a goal of maintaining, even making the silhouette straight and austere, than of sensuality. The corset called corset (to make an hourglass figure) which makes the waist thin and curves the breasts will arrive in the 17th century. It will be denounced by the medical profession in France in 1750 for its harmful effects on women's health. Under Louis XV he will be released somewhat and women will be able to start breathing again!
In the 19th century, the corset was perfected to become Sexy Lingerie: elastic laces, metal eyelets, it adapts to the lives of women. There are even corsets for pregnant women and corsets for swimming! It is again very tight laced, it responds to the obsession of the time with an ever thinner waist. Anthropologists have found remains of period women with overlapped and fractured ribs!
In 1914 the First War will completely change the lives of women. Having to replace their husbands gone to war, they now work in the factory. Their clothing changes and the lingerie adapts. We will replace corsets, petticoats and others for more useful underwear. We are talking less about Sexy Lingerie than about comfortable and practical everyday underwear.
These days corsets are no longer used for frivolities, we have seen the metal rods disappear inside bra cups and in corsets. They have been replaced by more flexible and less dangerous materials!
Sexy lingerie has now become democratized to be available everywhere, from specialty stores to supermarkets, online sales and supermarkets. This is why La Clé du Plaisir sex shop is always on the lookout for new trends to serve its customers the most.
Discover a wide selection of alluring lingerie.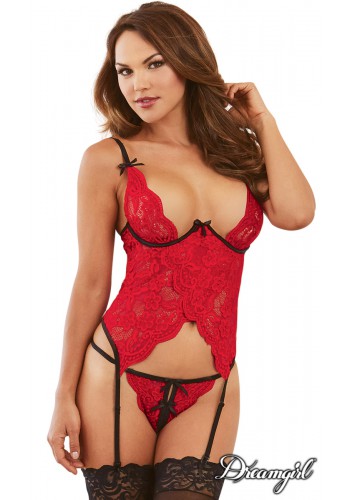 Lingerie for full blooming woman.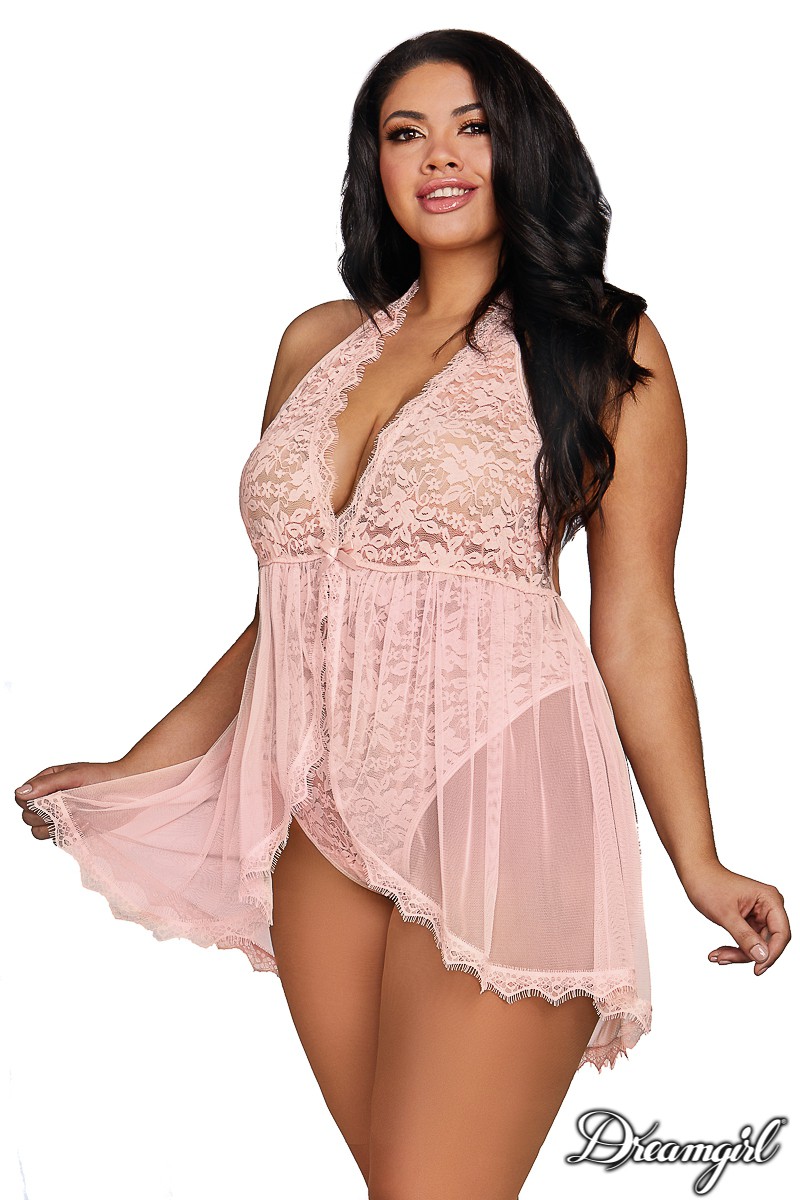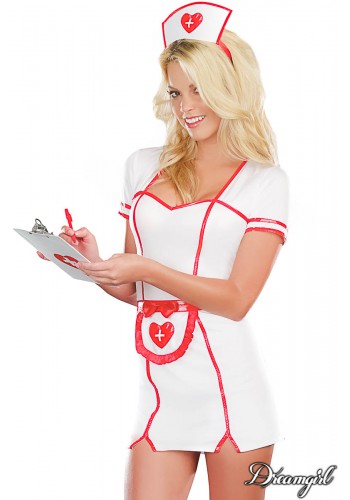 Sexy costume to make all your fantasies come true!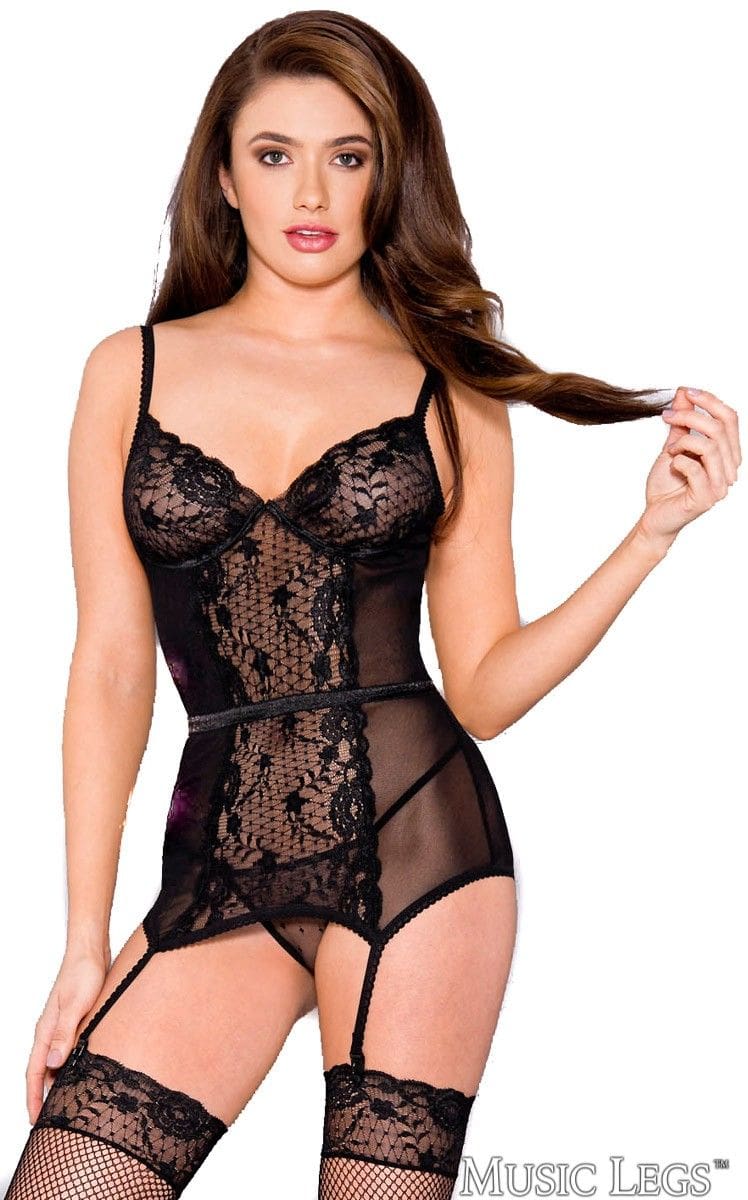 Stockings, body stocking and garter belt
Of all to highlight your sensuality.
Collection de lingerie de qualité pour homme.