Erotic massage accessories
Buy the best erotic massage accessories online
Erotic massage accessories are extremely varied and divided into several categories.
With erotic massage accessories we will start with the massage candle, easy to use, you just have to light the candle and the heat produced gives you a hot massage oil that you can use with the applicator or simply by gently pouring the oil in massage on the skin. Its heat is slightly higher than that of the body, there is no risk of burns. All you have to do is relax and enjoy these benefits.
Massage cream
The next category includes massage cream, gel and oil. Among the creams, gels and massage oils that you will find on the site, two main categories stand out; creams and oils based on fruits and those based on flowers. The former are in most cases edible, the latter may be bitter to the taste, so choose them according to your needs. If the situation is likely to get more intimate and you risk tasting your partner, go for the fruit flavours … if you just favour a good massage, you will appreciate the ones made with flowers.
Massage powder
The massage powder is also part of the erotic massage accessories. Massage powder can be tasteless and odourless, but often have a fruit flavour, so they are edible and pleasant to use. Easier to handle and to clean, they are very effective for massaging, but we strongly suggest that you do not use them near anything that is wet…
Lotion
Lotion, oil and edible gel are part of the fourth part of the erotic massage accessories, this section covers all the edible lotions such as Shunga, Wet Dessert and Wicked which will not be used effectively to produce a massage, but will give "taste" or even sensations pleasant to certain private parts, in short, which will lead you to taste or touch your partner in a different way.
Flavored watming lotion
Another category is the flavored warming lotion that heats up simply by blowing on it or by rubbing it with the hands or using a massager. A multitude of flavours are available on the online store La Clé du Plaisir whether they are fruit flavours or exotic mixtures. This warming lotion can be applied anywhere on the body, breasts and penis, of course, and is fully edible. This type of lotion allows you to explore your partner through taste as well as multiple warming sensations.
Lotion kit
The lotion kit is also a must in erotic massage accessories, so you will have the chance to get different sets of lotions of different sizes and flavours often at much cheaper prices. These sets can contain warming lotions, massage powder, massage gels, massage oils as well as massager.
We could not talk about erotic massage accessories without talking about one of the largest manufacturers in the country, Shunga. Indeed Shunga Erotic Art is a manufacturer specializing in massage and bath accessories for more than twenty years now in Canada. It offers you a complete panoply of quality products with a neat presentation, which makes these products the most appreciated gifts! Shunga's erotic massage accessory collections are considered a luxury product line, but at very affordable prices. Designed for couples, the collection of Shunga products are now sold across the world!
Massager
The last category, but not the least the massager which can be electric with connection in a wall outlet, battery or rechargeable with U.S.B. Massager are definitely popular items for massage, most models like the UFO, Magic Wand and Wanachi have a swivel head allowing massage from all angles. Some other vibrator models may even have a heating head, which allows even deeper massages.
The quality and the choice of our massagers is undoubtedly what the sex shops La Clé du Plaisir offer you a minimum one-year warranty on all these models. All you have to do is get one or more of our erotic massage accessories for your pleasure and that of your partner!
Discover a hot and sensual massage.
Cream, Gel and Massage Oil
For a successful massage.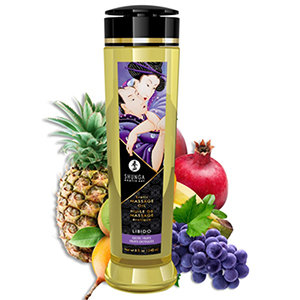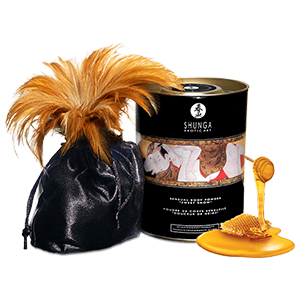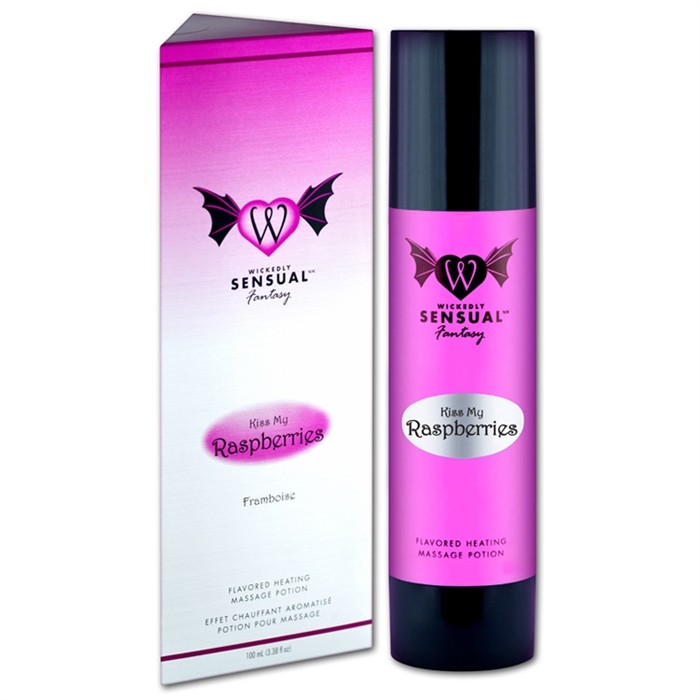 Edible lotion, oil and gel
To bring warmth and flavor to your relationship.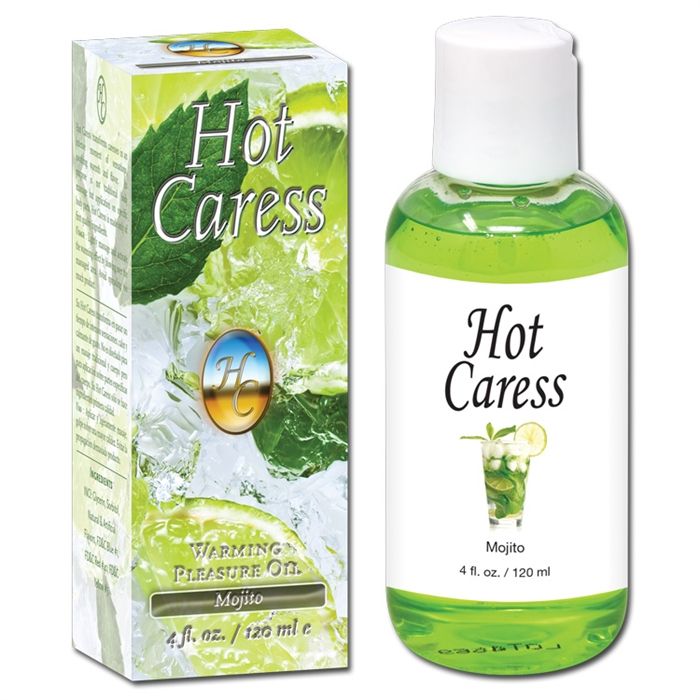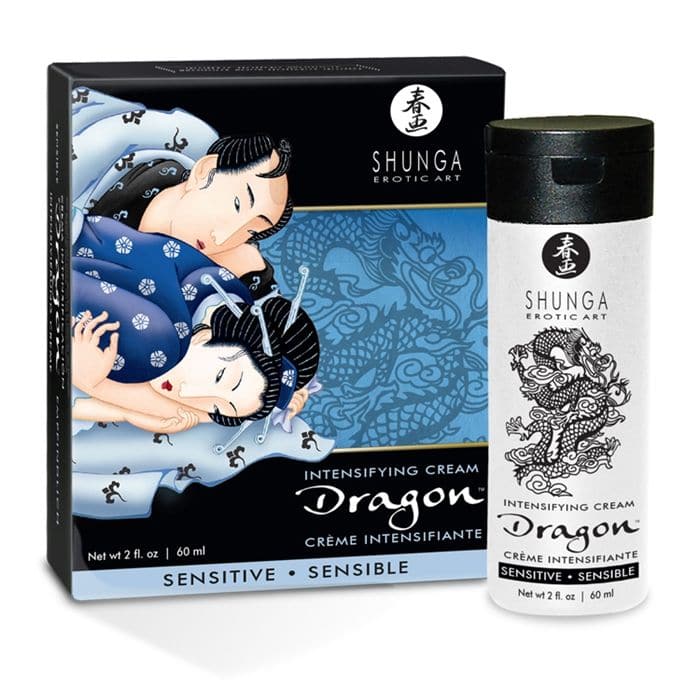 Shunga a recognized product company from Quebec!